Classy K9 Clips is a full service salon in Oceanside offering professional grooming for all sizes and breeds of dogs, and bathing services for cats and dogs. We take great care in grooming your loving pet.
Welcome to Classy K9 Clips
Your pets' look is very important to us, and we take every possible measure to give your animals the care they deserve. We provide quality dog grooming and bathing services for your cat or dog, large or small, short-haired or long-haired.
We are a full service salon in Oceanside offering a variety of grooming and bathing services at great prices, in a clean, safe, well organized and casual atmosphere. We keep pets looking and feeling neat, clean, and healthy, while also saving you time and energy.
What makes us special
Your pets appointment time is scheduled so he or she has individual attention.
We specialize in making your pet look his or her very best.
We are affiliated with a full service veterinary hospital, Surfside Animal Hospital located adjacent to our salon.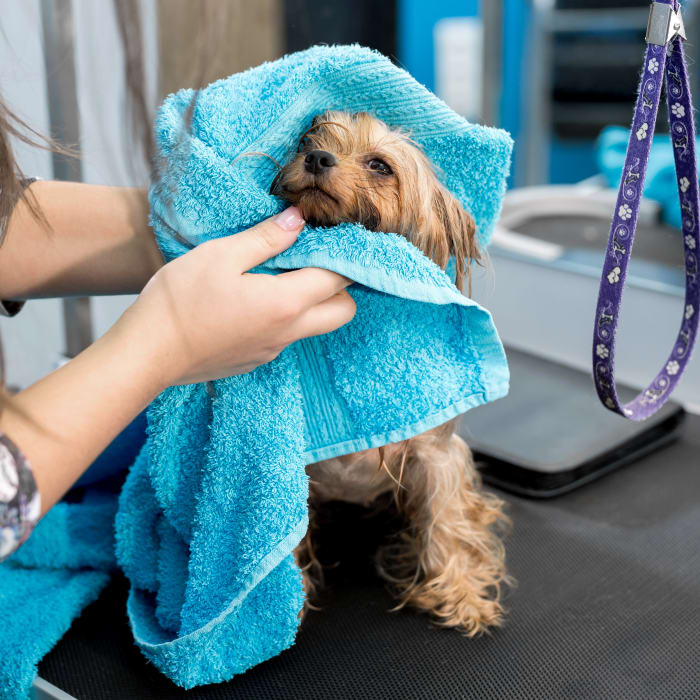 Putting Your Pet's Best Paw Forward
We provide professional grooming services for dogs. Our experienced groomers are well-versed in caring for all coat types and pets with different temperaments.
Dog Grooming FAQs
Read the answers to our most frequently asked questions about our grooming services.
Dog & Cat Bathing Services
Our bathing services are available for dogs and cats of all sizes and breeds. We love keeping our furry friends fresh, clean and sweet smelling.
Benefits of Bathing
Bathing cats and dogs regularly has several sanitary and dermatological benefits. Bathing:
Removes dirt and odor for cleaner skin and coat
Softens and conditions coat
Reduces shedding
Helps treat and reduce symptoms of any allergies and skin conditions
Helps us monitor your pet's health