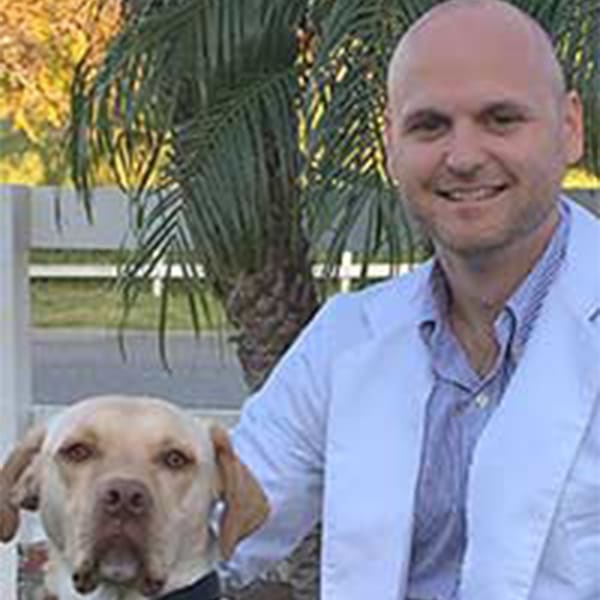 Dr. Blake Hilke
Dr. Blake Hilke grew up in Oceanside, California, and graduated from Vista High School. He received his Bachelor of Science degree from the University of California, Santa Cruz with a major in Molecular, Cell, and Developmental Biology.
He continued his studies at Ross University School of Veterinary Medicine where he received his Doctor of Veterinary Medicine degree. He completed his year of Veterinary Medicine, Clinic, and Surgical Education at the University of Florida.
Dr. Hilke has particular interests in Cardiology, Endocrinology, and enjoys working with clients to provide the best health care for their pets. Dr. Hilke lives in Oceanside with his dog Zeke, a blonde Labrador Retriever. When he is not working he enjoys beach volleyball, tournament pool, and playing drums.