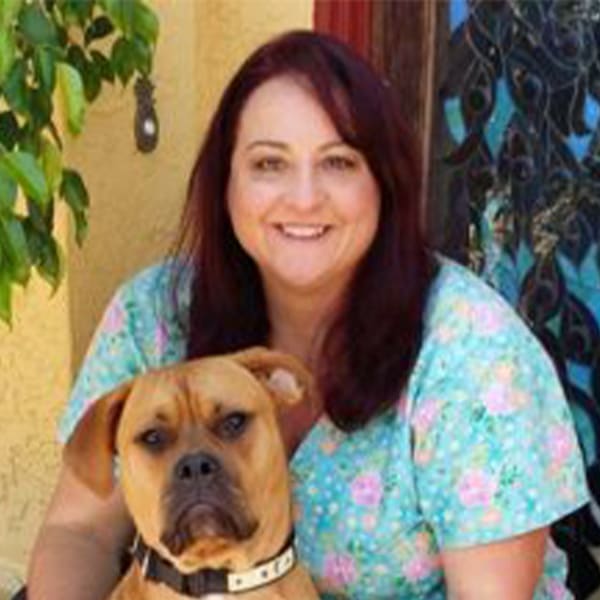 Dr. Mireille Boisse
Dr. Boisse, a native of southern California, grew up in the Los Angeles area and moved permanently to Encinitas in 1999. Wanting to be a veterinarian since grade school, she achieved her childhood dream when she graduated from Ross University in the Caribbean in 1995.
Animals have always been her passion, and their safety and comfort are her goal. Quality of life and the decline of our pets due to illness or time is inevitable, and when in time that quality of life is no longer there, difficult decisions sometimes need to be made. Our pets are our family members and best friends, and they rely on us to end suffering and pain when necessary. Since her main focus through the years has been emergency veterinary medicine, she has had to consult and assist many families with the difficult and painful subject of euthanasia. She started Peaceful Passing In-Home Euthanasia ™ with Dr. Gary Haver in 2005, with the assistance of her husband Enzo, a former veterinary technician. 
In 2019 she joined Surfside Animal Hospital as the medical director.  Dr. Boisse is one of the emergency doctors for Surfside Animal Hospital after-hours care.   
When not working, she enjoys traveling with Enzo and their two daughters, and spending time with the extended furry family: "Venus", a mastiff mix, the world's most mellow feline, "Henri", the parrot "Joli", 3 tortoises, and 6 koi fish.